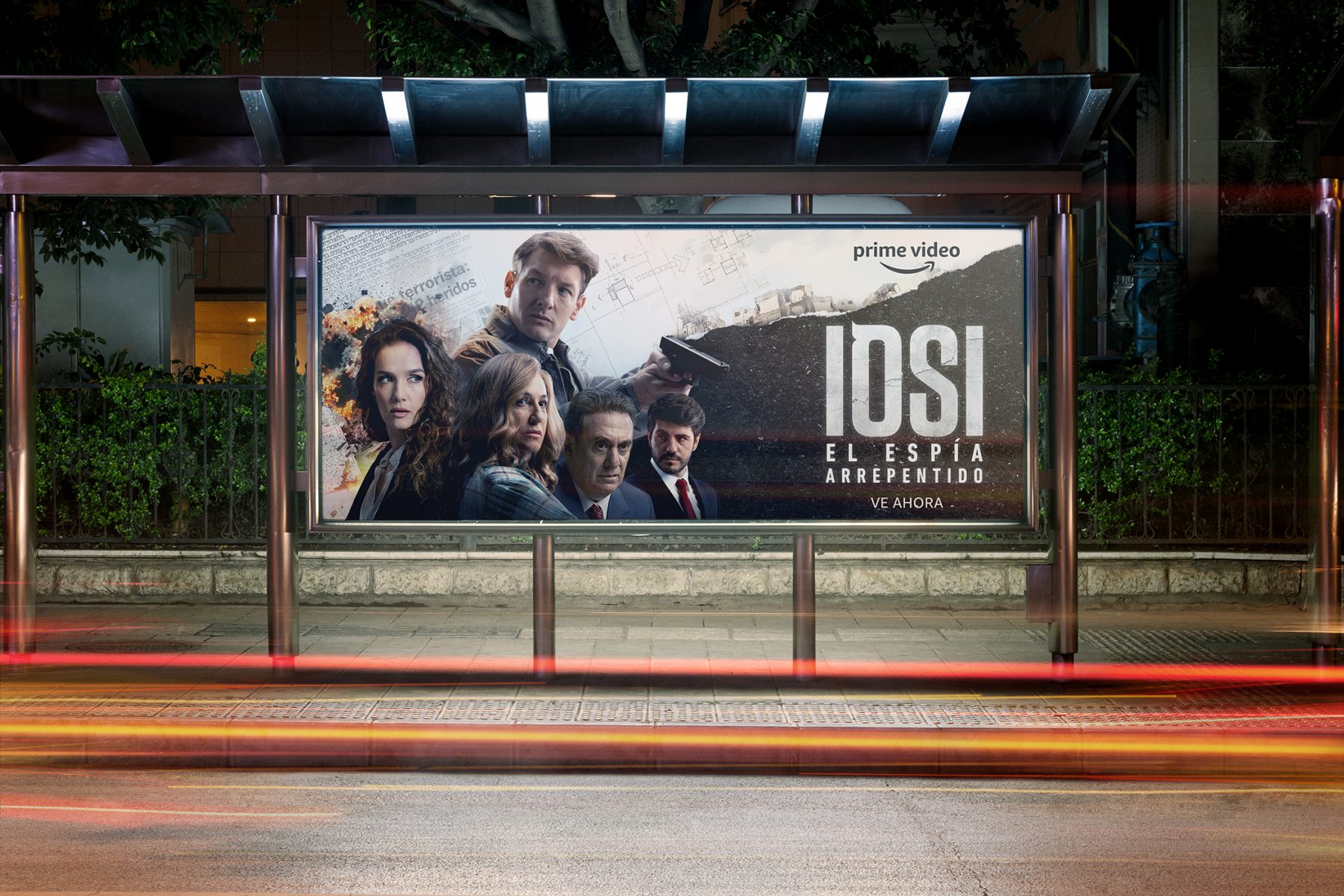 01.
Using blueprints of the buildings that suffered attacks along with the main headlines of the time, we were able to tell part of the Argentine history that marked the years that followed.

One of the most interesting challenges of this project was to generate fake newspaper covers,
we proposed a tagline written backwards as if it were a certain spy code,
appealing to the search for the truth.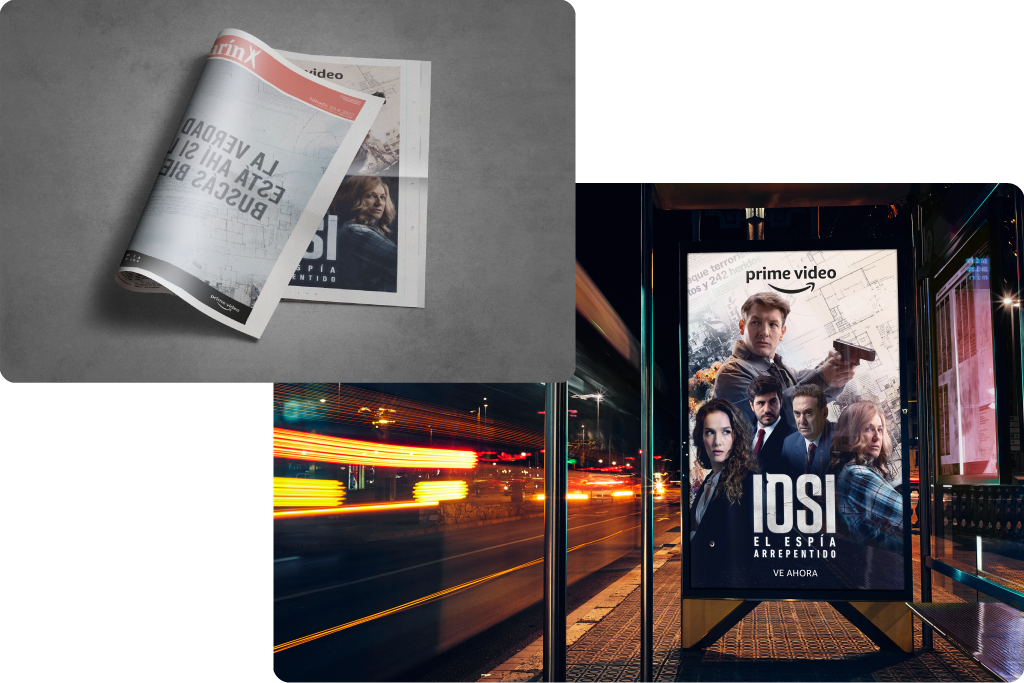 01.
Process
Diving into a new project is always stimulating. And helping develop the branding and imagery for a new show on Amazon Prime was both fun and challenging.

With the protagonist of the show being a double agent, our first thought was to try and mantain his anonymity. So we tried a couple of things in that direction. Using only his silouhette, or just a faded part of his face, in juxtaposition with other characters and key elements from the plot. Trying to reflect his inner complexes and his transformation throughout the story. These first proposals were a bit dim and moody.
01.
We then moved to more classical approaches to the genre (drama / action / mistery), with a 'Heads in the sky above some action' layout. Keeping the silouhette of Iosi and the emotionally charged sentiment, but moving to a warmer more neutral color palette.

We also tried a more 'detectivesque' look. Filled with the quintessential elements from the genre. Particularly the ones from the 80s: typescripted text, red marker pointing to important things, and newspaper cutouts from the period of time the story takes place in.
01.
Finally we landed somewhere inbetween all these. A combination of the darker, more dramatic look from our first sketches, the espionage and period details as clues in and from the story, and the 'heads' layout that also works as an indication of hierarchy of the main characters, all subtly combined, playing with timelessness and abstraction.